The practice for plastic surgery, Cheshire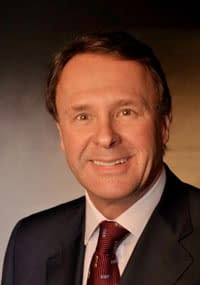 Douglas McGeorge is a leading UK plastic surgeon, working exclusively in the private sector.
As an experienced fully accredited plastic surgeon, he is on the Specialist Register of the General Medical Council and is a full member of the British Association of Aesthetic Plastic Surgeons (BAAPS) the International Society of Aesthetic Plastic Surgeons (ISAPS) and the British Association of Plastic, Reconstructive and Aesthetic Surgeons (BAPRAS). Douglas is also on the Council for BAAPS and was President of the Association between 2006 and 2008.
His plastic and cosmetic surgery practice is devoted to rejuvenation and enhancing natural beauty using state-of-the-art procedures to achieve beautiful natural results that make you look better and feel more confident about your appearance.
High Standards
Douglas McGeorge offers a high standard of excellence and personalised care to enable the provision of quality cosmetic treatment, with comprehensive treatment planning to help ensure surgery goes smoothly and achieve the results that you desire.
Review of your medical history, your current health, your expectations and your motivations for considering plastic surgery are all taken into consideration in assessing treatment options.
These will be explained along with all the limitations and potential complications to allow you to make informed decisions about your care.
Background
A graduate of the Victoria University of Manchester, Douglas McGeorge underwent an extensive training, firstly in general surgery and then in plastic surgery in units around the country and abroad.
He has had experience of working in South Africa, the United States, Slovenia, Switzerland and Belgium, as well as the UK and completed his plastic surgery training in London.
Moving from London, he started the new cosmetic surgery unit at the Countess of Chester Hospital in 1993, running the unit for ten years before leaving to continue his practice in the private sector.
In Chester he developed the breast reconstruction service, introducing immediate breast reconstruction to the region. He now continues as an Honorary Consultant at the Countess of Chester Hospital.
In the private sector, whilst offering the full range of aesthetic procedures (see navigation on right hand side) he continues his personal interest in all aspects of breast surgery and combines this with a large practice in facial rejuvenation surgery.
Douglas continues to teach aesthetic surgery. Senior trainees in the Manchester and Mersey regions spend time in his practice as a mandatory part of their training before taking up consultant appointments.
He has been a contributor to the medical literature, an invited speaker at national and international meetings and is closely involved in the training standards of cosmetic and plastic surgery as a Council Member of the British Association of Aesthetic Surgeons. He was President of the Association between 2006 – 2008.
Call today for an initial consultation: 07973 130058